Bestselling blooms, one-of-a-kind gifts  
and more of everything Mom wants.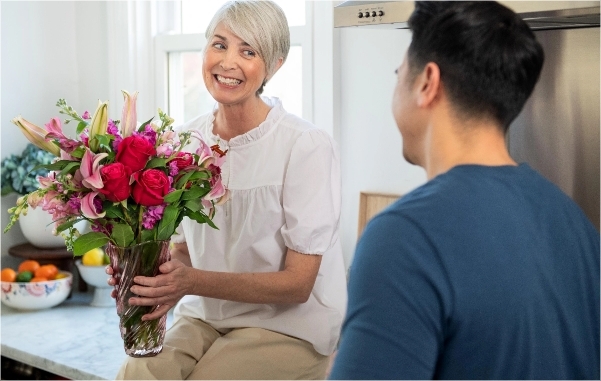 When you want to show her how much she means to you, exclusive arrangements & custom finds are the way to go.
SHOP NOW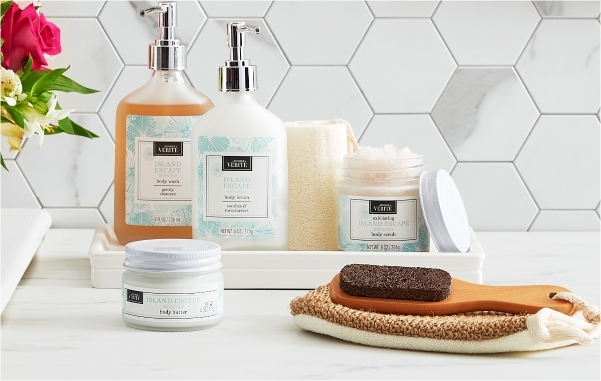 Create an at-home oasis with pampering spa sets, lush greens & soothing decor.
SHOP NOW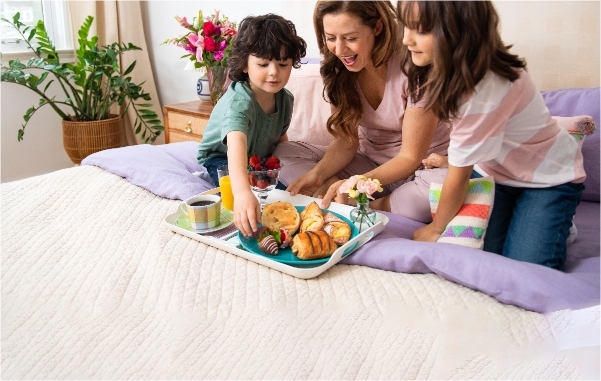 Spoil with her something decadent: dipped berries, a wine and flowers bundle or all of the above!
SHOP NOW
Mother's Day Gift Guide
What to Get for Mother's Day 2023: Mother's Day Gifts to Send
Explore our Mother's Day Gift Guide for the best Mother's Day flowers and gift ideas for Mom this year. Your mom is the one person you can always count on to be there for you. From the day you were born, it was your mom who saw you through every triumph and challenge in your life, from your first steps to your first report card to your first job to your first heartbreak. Your mom always knows exactly what you need, whether it's tough love, words of wisdom, or just a hug.
Mother's Day is our chance to thank the moms in our lives for all they have done for us, all year long. So, this Mother's Day, show your mom, mother-in-law, mother figure, grandmother, and the mother of your children how special they are to you by sending Mother's Day flowers and gifts that come with love.
Mother's Day Delivery Gift Ideas
Even though traditional Mother's Day bouquets and flowers can be a fantastic gift, there are many other special Mother's Day delivery gift ideas to show your mom how much you love and appreciate her. For example, a beautiful blooming plant for mom will not only brighten her home or office, but it will also remind her that you're thinking of her long after Mother's Day has passed. And delicious Mother's Day gift baskets filled with fresh-baked cookies will make her feel special while appealing to her sweet tooth. You can also choose from our selection of gourmet chocolates for Mother's Day.
Fun & Creative Mother's Day Ideas
For many moms, fun and creative Mother's Day ideas can be some of the most memorable. Even though they love to receive things like flowers and gifts, moms are sometimes even happier to have the chance to spend time with their family on Mother's Day doing something special that they can all enjoy together. Starting her day with a delicious breakfast in bed prepared with love by her family is a great way to warm any mother's heart on Mother's Day. And finding a special activity to do together is always a great way to spend the day. Sometimes, giving her some much-needed quiet time can be the best Mother's Day gift of all—and a particularly welcome gift for new moms.
Thoughtful Mother's Day Gifts Delivered
Most moms would agree that thoughtful Mother's Day gifts and flowers don't have to cost a lot of money as long as they express what's in your heart. Get inspiration with sentimental Mother's Day card message ideas— paired with a simple bouquet of beautiful flowers, these meaningful messages can be some of the best gifts for mom. Sometimes we get busy and forget to tell our moms how special they are, so the most important thing to do on Mother's Day is to make sure you tell all the moms in your life how much you love them and let them know how much you appreciate everything they do for you all year long.
Showing your mom you love her will always be the perfect Mother's Day gift. And finding the gift that will express your feelings perfectly will make your mom smile every time. Find exactly the right Mother's Day flowers and gifts at 1-800-Flowers.com.
Mother's Day Gift Trends: What to Buy For Your Mom This Year
This Mother's Day, go beyond the traditional bouquet of roses and wow Mom with an arrangement inspired by this year's hottest flowers and trends. Whether your Mom spends her day in the garden or dedicates her time to make sure she looks prim and proper, these creative Mother's Day gift ideas are sure to offer the perfect gift choice for your one-of-a-kind Mom.
Roses are always a sure thing, but if you're looking for something a bit different this year, why not opt for one of the other radiant and fresh popular Mother's Day flowers? Tulips are thought to represent unconditional love – the ideal sentiment for every kind of Mom. Featuring an exclusive variety of beautifully gathered bouquets, in a wide array of bold colors these differentiated offerings provide a vibrant expression of thankfulness for all Mom does.
Mother's Day Plants breathe natural beauty, new life, and cheerfulness into any space, making them a popular and long-lasting gift for Mom. The Plant Shop at 1-800-Flowers.com features blooming plants, elegant orchids, beautiful succulents, and trending houseplants, such as the 2023 Plant of the Year – the Calathea Rattlesnake.
Latest Mother's Day Trends
Color Trends
Modern and Monochromatic: If Mom prefers modern and sophisticated to whimsical, send her an arrangement full of fresh blooms in varying shades of the same color.
Lively & Loud Neon: Say it loud – with color! If Mom has an eclectic personality, send her a vibrant bouquet to match!
Keep it Cool with Complementary Colors: The pairing of complementary colors such as purple and yellow can make for an amazingly stunning arrangement.
Reusable Gifts
With the ever-growing popularity of reusing and upcycling, sending a gift with a reusable accessory or vase is sure to wow! While many beautiful bouquets come in traditional vases, look out for bouquets arranged in pitchers, teapots, or even tote bags!
Additional Popular Mother's Day Gifts
Frequently Asked Questions about Mother's Day Gift Guide
What are good gifts to send for Mother's Day?
Mother's Day gifts can be anything from flowers, to gift baskets, to jewelry. Chocolates and chocolate gifts also ship well. For a more personal touch, try a personalized gift like a personalized wine bottle.
Can you send flowers for Mother's Day?
Mother's Day bouquets are traditional for the holiday. Beautiful blooms in a special keepsake vase makes a gift that Moms will always remember
Can you send a fruit bouquet for Mother's Day?
Choose a unique bouquet this Mother's Day with a fruit bouquet! Fruit bouquets are great to look at and even better to taste. Make the day a little sweeter with an arrangement of fresh fruit and chocolate covered strawberries delivered straight to her door.
What are some good Mother's Day Gift Delivery Ideas?
Celebrate the beauty of motherhood with our collection of Mother's Day gifts delivered right to their doorstep. From a potted plant to remind her how she helped you grow to a pretty flower to remind her of the beauty of her presence in your life, find the perfect gift option from our vast range of Mother's Day gift ideas.
What are some ways to add a personal touch to a Mother's Day gift delivery?
They say gifts are a representation of the way you feel about someone and how much they mean to you. Add a personal touch to this Mother's Day by sending a customized message along with your gift to let her know exactly how you feel.
When is the best time to send a Mother's Day gift?
Every day is the best day to show your mother a thoughtful gift to express your love and gratitude to her but for Mother's Day go the extra mile and show her how much she means to you. Shop early to access the widest range of products so that you can select the most personalized gift for the moms in your life. If you are shopping closer to the occasion, our same day and last-minute gift options ranging from gorgeous floral arrangements to delicious chocolate covered strawberries and more will be sure to make her